On March 31, ShadeMe Sarl was invited to participate in the "Pitch to Link China" Haina Global Business Plan Review Meeting and the 11th Lee Kuan Yew Cup Innovation and Entrepreneurship Competition, and successfully entered the top 150.
The competition was sponsored by Zhejiang Tsinghua Yangtze Delta Research Institute and supported by the Singapore Lee Kuan Yew Cup Innovation and Entrepreneurship Competition Organizing Committee. bridge.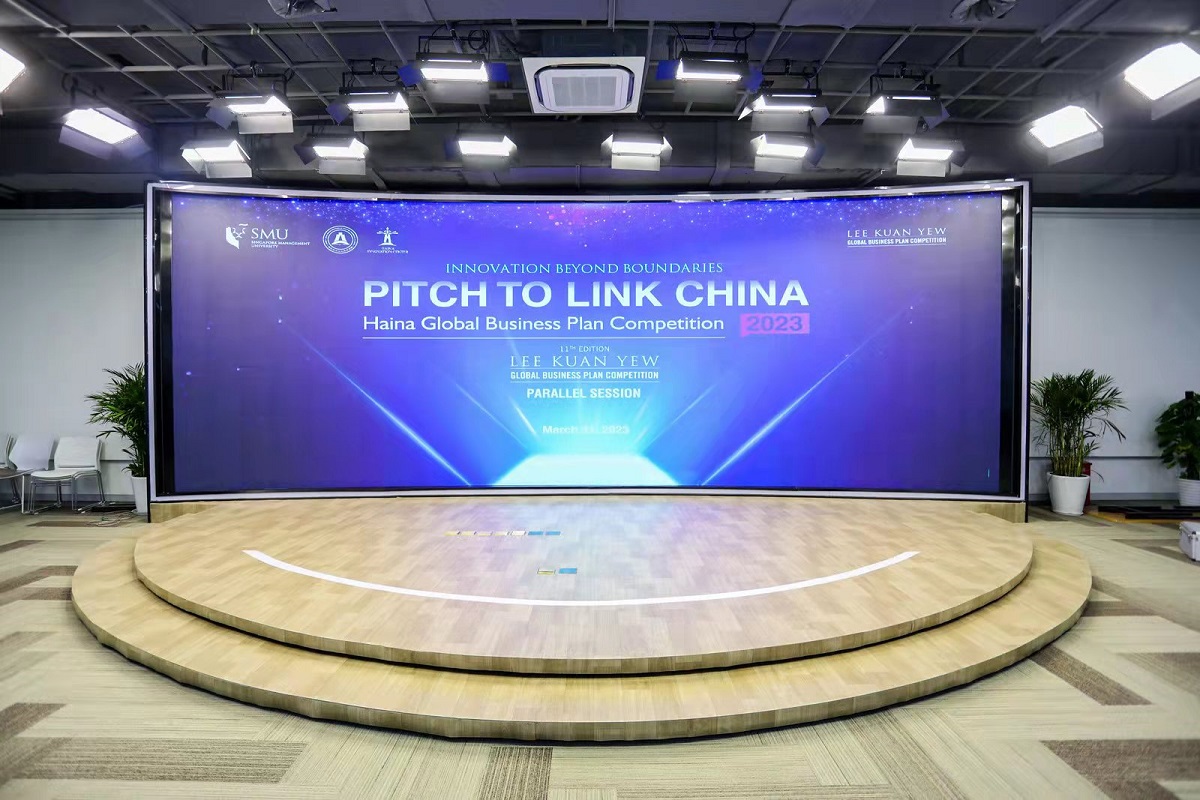 The entries for this competition are mainly from in Singapore, Germany, the United States, the United Kingdom, Australia, Japan and other countries and regions. After a series of selection, a total of 25 innovation and entrepreneurship projects were selected for today's competition. The judging takes the hybrid form of online & offline and Chinese-English bi-lingual combination, and a Chinese and foreign expert jury composed of 6 university professors, institute experts and senior investors scored the participating projects.
Through this competition, 15 project teams successfully entered the top 150. Xizhao Technology won the unanimous approval of the expert jury with its unique technological innovation ability, thus stood out from many innovative and entrepreneurial projects with international influence, and won the ticket to the top 150.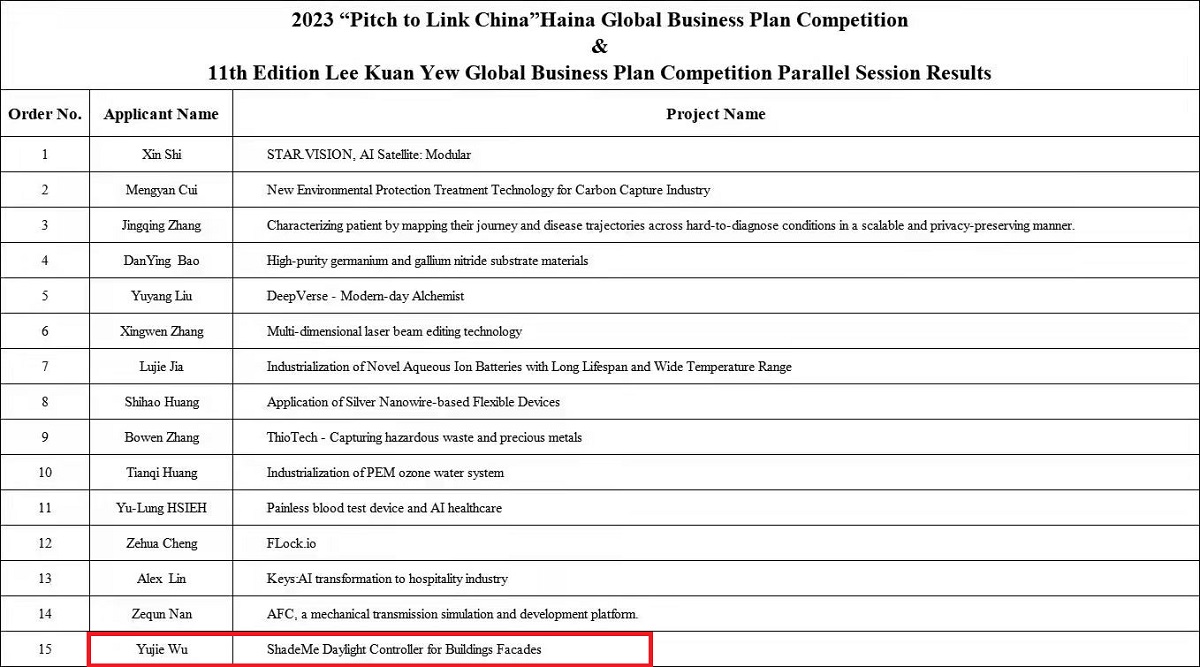 "Lee Kuan Yew Global Business Plan Competition" (Lee Kuan Yew Global Business Plan Competition, referred to as LKYGBPC) is a biennial university entrepreneurship challenge in Singapore. It was founded in 2001 and hosted by the Institute of Innovation and Entrepreneurship of Singapore Management University. Named by Prime Minister Mr. Lee Kuan Yew, it is one of the most prestigious university entrepreneurship competitions in the world and the largest in Asia.
The project recruitment focuses on the five areas of sustainable development, new energy and new materials, life and health, supply chain and industry 4.0, digital economy, media and entertainment. ShadeMe is committed to the research and development and industrialization of building lighting and lighting control products. ShadeMe's all-weather constant light control solution is the world's first all-weather light controller that uses micro-cameras and light-tracking technology to precisely control building lighting in real time. It is the first in the market The only all-weather light management system that can block direct glare in real time and accurately control light according to weather changes.
ShadeMe will strengthen communication and expand cooperation fields with domestic and foreign market through this competition, and work hard to apply our daylighting control products to every window in the future!