On Feb. 23, Mr. Sacha Bachmann, Consul General of Switzerland in Shanghai, Mr. Istvan Kocsis, Deputy Consul General, Ms. Stella Nie, Director of the Economic Sector, and Mr. Thomas Yulzari, General Manager of E.M.S., came to Hangzhou International Talent Port. ShadeMe Sarl was invited to attend as a representative of the many Swiss start-ups in China!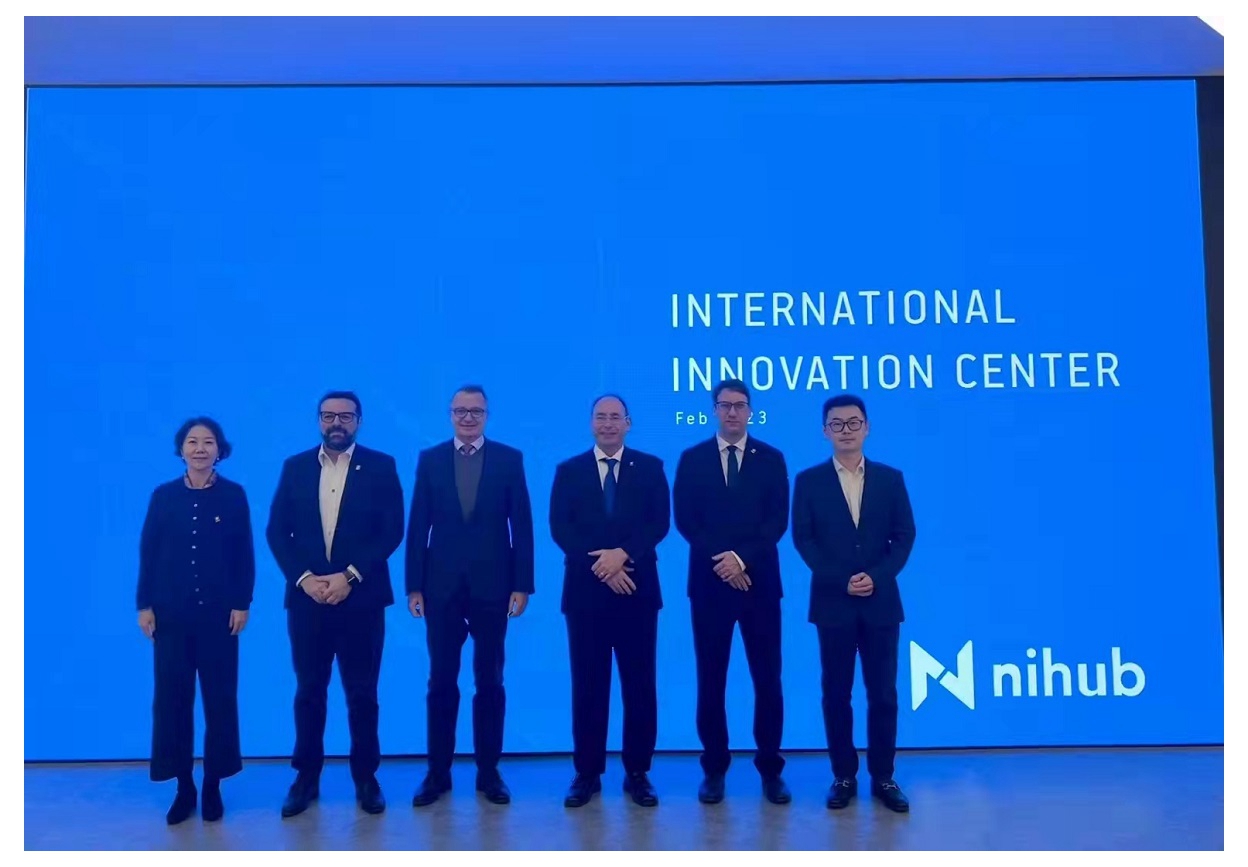 Dr. Wu, the founder, shared our cutting-edge technology - ShadeMe all-weather sunlight controller to the guest, and answered questions from the audience in detail. The team developed the advanced technology and products in Switzerland and made them grow rapidly in China, helping the country's ambitious goal of carbon neutralization and smart building industry. ShadeMe focuses on the research, development, production and sales of lighting control products, bringing users a comfortable and healthy experience of sunlight in buildings.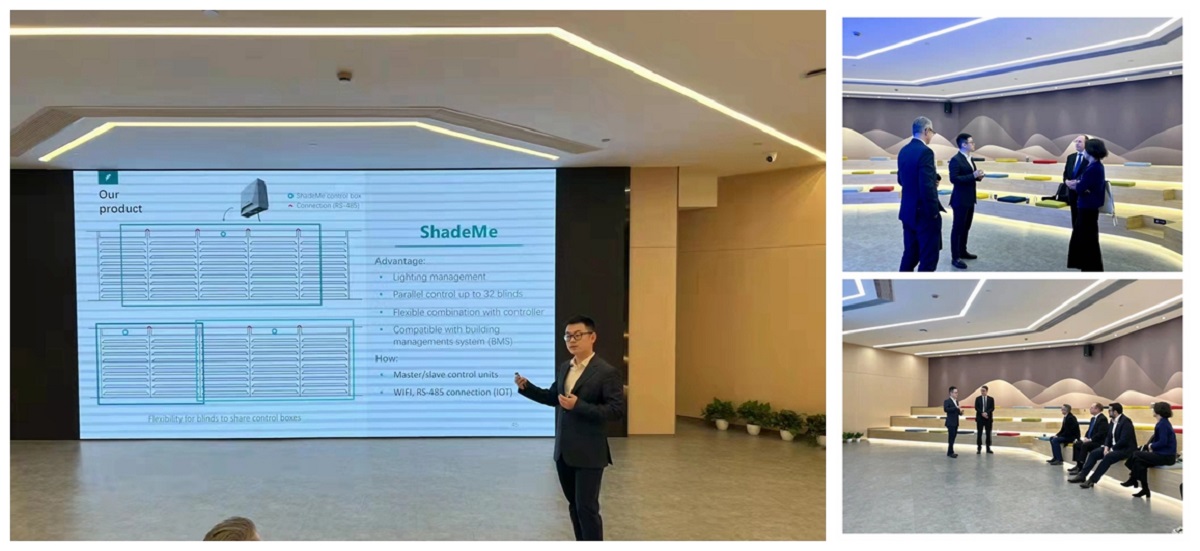 During discussion, the Swiss Consul General in Shanghai and his team showed a strong interest in our products and technologies, and asked about product design details and related technical questions. Originated in Switzerland, rooted in China. We look forward to carrying out in-depth exchanges and cooperation in the fields of environmental protection and innovation to gather strength and empowerment, and continue to enhance the industry's popularity and influence of ShadeMe Technology.