The internet of things (IoT) industry is currently in a period of rapid growth, and IoT technology is playing an important role in its development. On Feb. 15th, the Nihub IoT Industry Innovation Summit Forum hosted by Nihub International Innovation Center was held in Linping District, Hangzhou. It gathered industry professionals and start-ups from various countries to discuss business growth opportunities in this field as well as the risks and challenges they will face.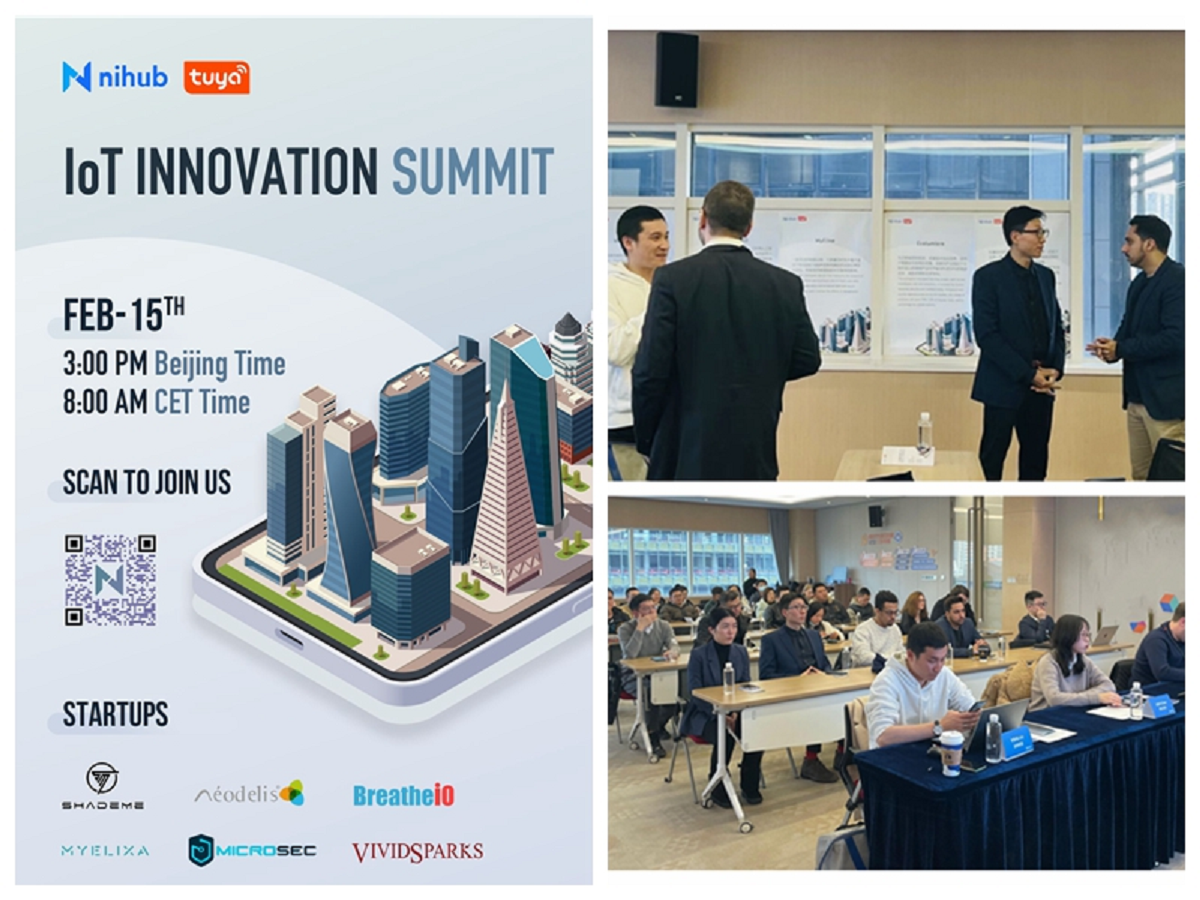 Various innovative start-ups from Singapore, Switzerland, Sweden, India, Pakistan and other places emerged one after another, and outstanding IoT product and solution providers in the market, such as VividSparks, BreatheIO, MyElixa, MicroSec, Neodelis, etc., brought their results and experience to show. ShadeMe Sarl joined this summit forum as an outstanding startup in the IoT field. After fierce competition, the ShadeMe all-weather sunlight control solution won the 1st prize in the roadshow project, with a financial reward of RMB 80,000 to support the start-up!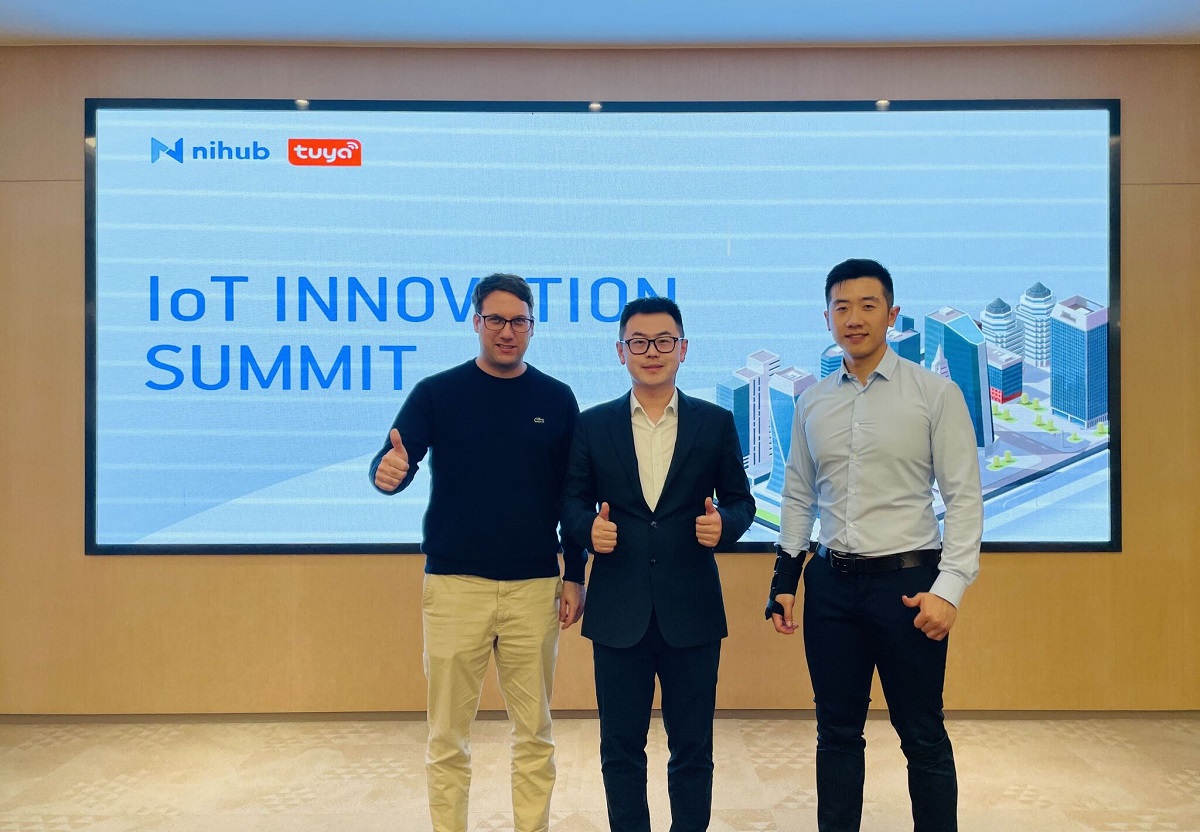 Dr. Wu, the founder of ShadeMe Sarl, shared the "ShadeMe all-weather sunlight control solution" in detail on the forum. ShadeMe aims to provide smart shading solutions for commercial and residential buildings with glass curtain walls, saving energy for building cooling, heating and lighting. After five years of research and development in Switzerland, ShadeMe provides decentralized anti-glare fully automatic blinds for office buildings, which embeds a compact controller with integrated sensors and processors to achieve savings by adjusting the sunlight in the building to optimize lighting, cooling and heating. ShadeMe controllers are not only easy to install, but also can be personalized for each room, so this product project has a wide range of application prospects.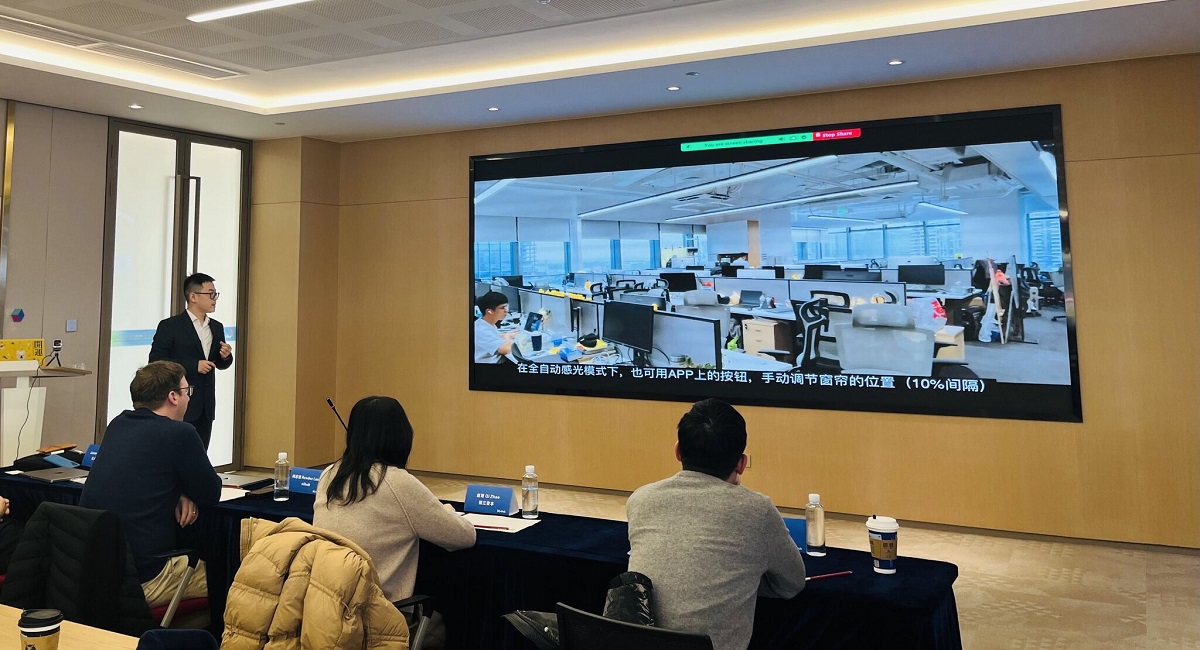 "ShadeMe all-weather sunlight control solution" has been highly recognized by review experts. In the future, ShadeMe will not only continue to promote the upgrading and transformation of products and services, but also provide users with a better and more complete optical management ecosystem. It will also make full efforts in innovative fields such as intelligent connection of all things, accelerate the realization of the interconnection of IOT products, and the collaboration of people, and make greater contributions to promoting the high-quality development of the IOT industry.