Nanjing, China--The first Shanghai International Consumer Electronics Technology Exhibition Nanjing (Tech G) officially came to an end on December 31, 2022. As a global, high-quality technology event, Tech G has attracted outstanding brands and experts from the consumer electronics industry to experience the infinite possibilities brought by technology applications. This technology industry event for the Asia-Pacific and global markets showcases industry-leading consumer electronics technology achievements, and demonstrates the future development trend of consumer electronics technology in multiple dimensions.
On Tech G, the core product of ShadeMe Sarl, the all-weather daylight controller, made a wonderful appearance, offering energy-saving and healthy natural light. The world's first all-weather lighting controller that uses micro-camera and light-tracking technology to precisely control daylight in buildings in real time has attracted audience's attention.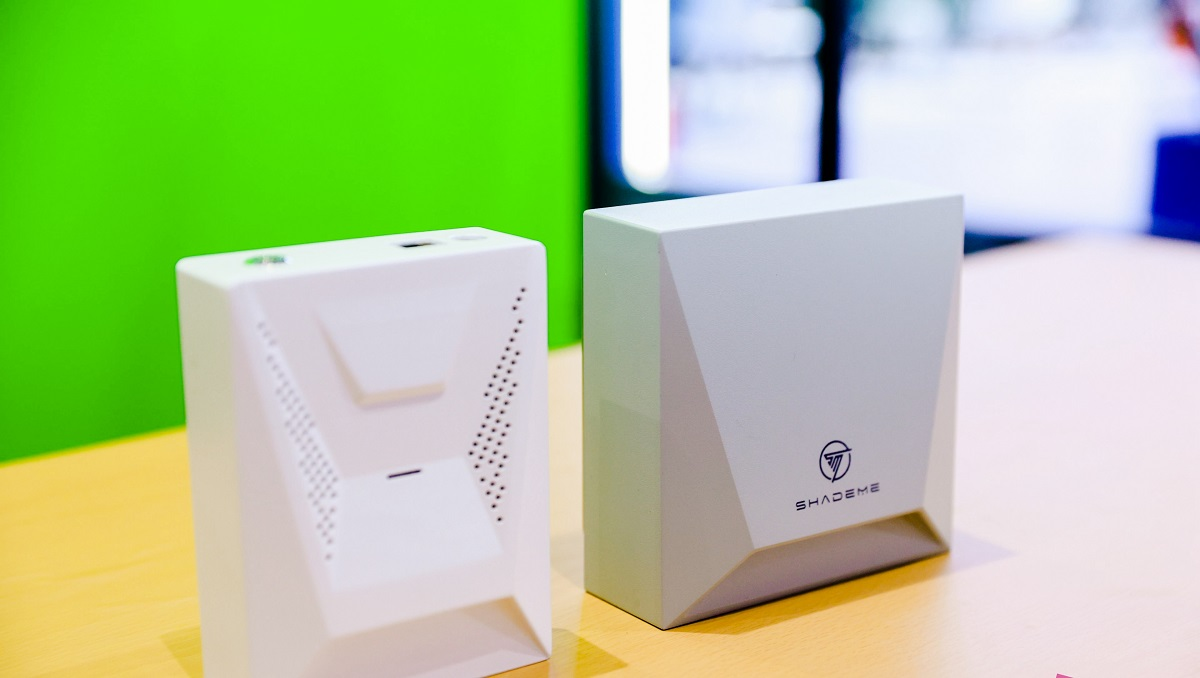 As a scientific and technological innovation enterprise from Switzerland, ShadeMe all-weather daylight controller won two awards, the Most Popular Technology Award and the Outstanding Technology Innovation Award. The innovation of its product has been recognized by the professional committee.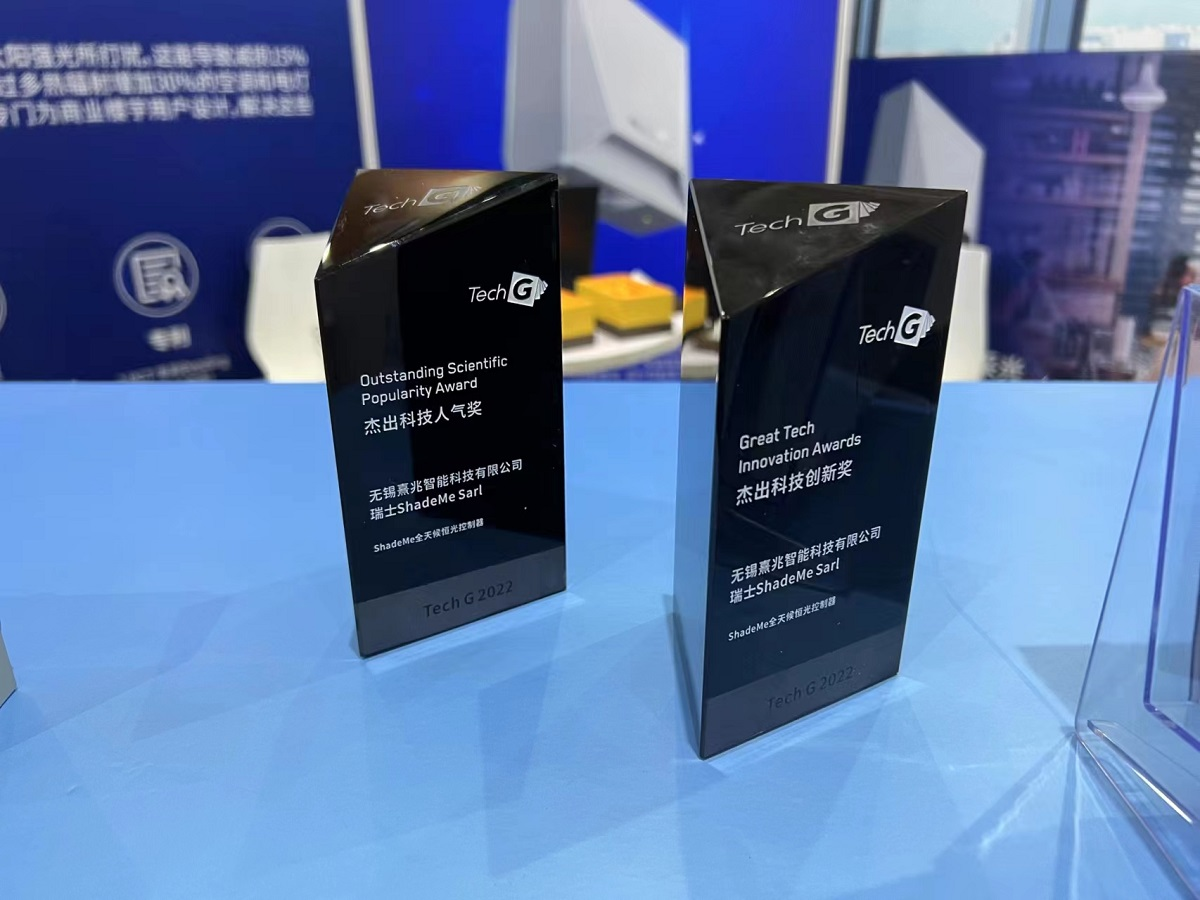 During the exhibition, Tech G also set up an official live broadcast room on site to provide brand promotion and core product promotion opportunities for exhibitors participating in the live broadcast activities. The live broadcast was conducted through multiple platforms, breaking the boundaries between offline and online, and allowing wonderful simultaneous display.
Dr. Yujie Wu, founder of the ShadeMe Sarl, was invited on the live video interview of the exhibition and showed the ShadeMe all-weather daylight controller to the audience online. Dr. Wu said: ShadeMe all-weather daylight management controller can effectively reduce excessive solar radiation entering the building, increase the utilization rate of natural lighting, bring healthy and comfortable natural light to users, and effectively reduce energy consumption in buildings regarding lighting, heating and cooling. According to statistics, the average adjustment frequency of sunshades in commercial buildings is 1.3 times per week, and they are closed for a long time. This product can effectively solve this situation, optimize the lighting conditions of buildings, ensure the external vision of glass curtain walls, and reduce energy consumption.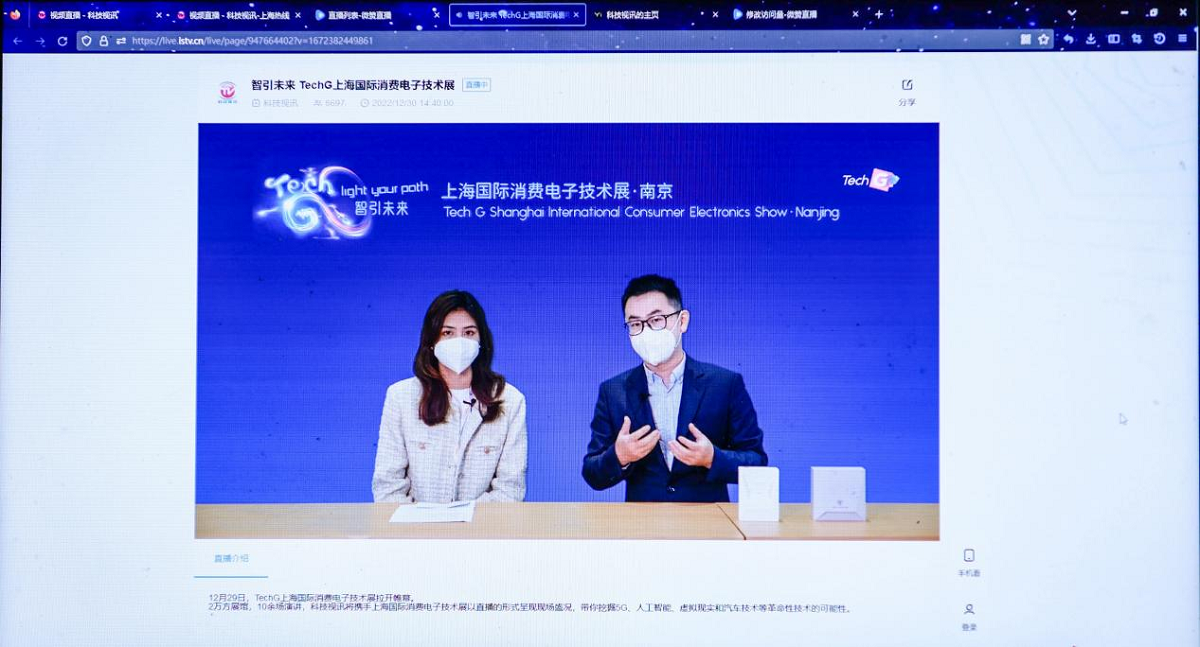 It is also worth noting that this exhibition presented dozens of concurrent conference forums on December 29 and 30, focusing on discussing the opportunities and challenges brought by technological changes in the intelligent era, exploring industry hotspots and trends, and gaining insight into the future. The event also brought together leading companies and technology experts in the technology industry, focusing on the latest trends in the ten categories of consumer electronics technology, discussing technical problems in the high-end industry chain, and colliding with future technological sparks.
Dr. Wu, was also invited to give a live speech with the theme of "ShadeMe all-weather light management solution".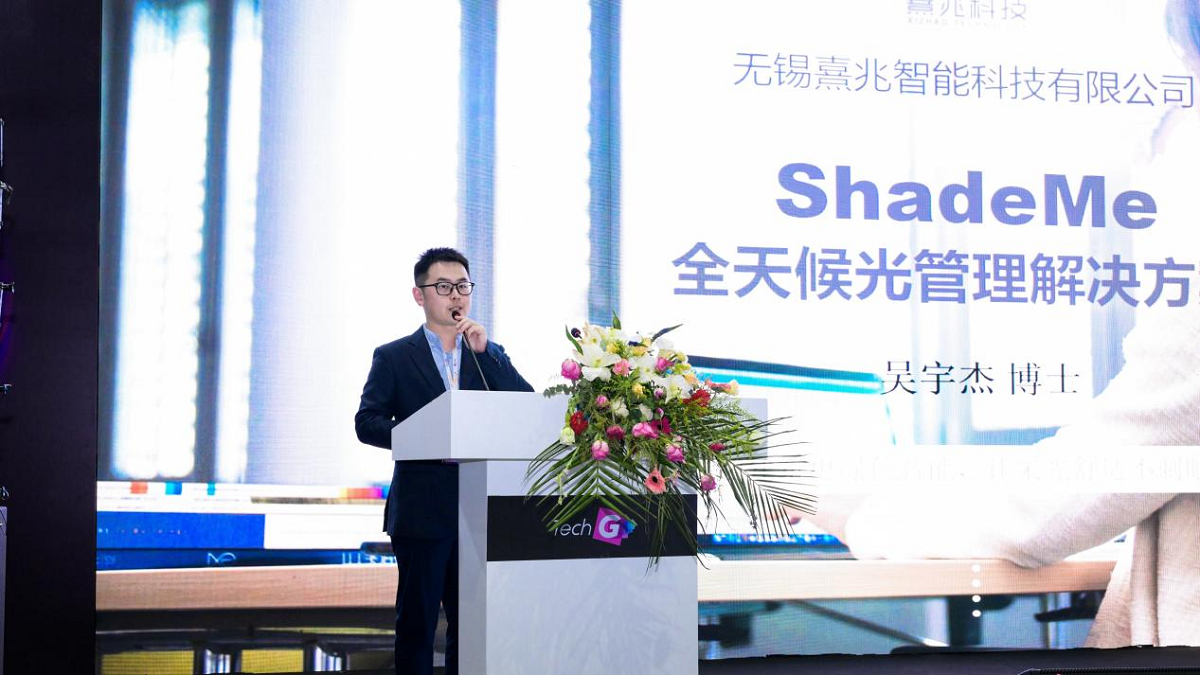 Dr. Wu introduced the core product of ShadeMe Sarl, the all-weather light management controller. It has the characteristics of precise light control, easy installation, and wide adaptability. Compatible with mainstream shading motors at home and abroad, it can control various sunshade devices such as roller blinds, venetian blinds and electrochromic glass. This product can be attached on the glass curtain wall (indoor), connected to up to 30 curtain motors for synchronous control through network cables or wireless connections, which can be also extended to control the artificial lighting system. It is suitable for the pre-/post-installation in buildings, increasing the utilization rate of natural light and benefiting users' balance of hormones in the body and physical and mental health, which truly realizes healthy lighting.
In the future, ShadeMe will also develop light management controllers that can be used in mobile environments such as cruise ships, cars, and trains. Combine artificial intelligence and big data to realize personalized adjustments for different user groups.